GEMSTAR RECORDS
Gemstar Records started in 2012 featuring Artists such as Jean McClain who toured with Hugh Laurie and won the American Underground Dance Song Contest with Body and Soul. Another song "All I Want for Christmas Is You" was sent out to American Troops abroad.   The label also featured Clive Kennedy who had a #1 hit on UK Records in France with an upcoming documentary film, Clive also won CCMA Song of the Year for " Dear John"!   Another Billboard Top Charting Artist Susan Toney was featured on the label as well as  Award winning Songwriters including myself and very talented Producers and Musicians. I especially would like to thank the Songwriting Trio which includes myself , John LeGrande and Mark Stine as our featured song "Woman In Charge" is going to be in a TV movie coming out in late 2021 in "Aah Roach" a Sci-Fi Movie starring Barry Bostwick (Rocky Horror Picture Show) and other tv series.  Cathy Carlson and her co-writing team placed "Desire" in a Patrick Swayze HBO Movie "Letters From a Killer" along with "Daddy Tried" which was also in the movie. In addition Cathy's other co-written song "Lucky Stars and Stripes" was featured as a "GAC" (Great American Country TV) Video!  Her co-written song "Lucky Stars and Stripes" received an Honorary Letter from Laura Bush.  The Dyers Daughter Trio would also perform "Lucky Stars and Stripes" for our USA Troops  they appreciated as it acknowledged their service to our country. This song also honors  the Immigrants who came to this country for freedom for themselves and their loved ones!  Cathy Carlson comes from a family of Air Force Veterans who have served our country.
More on Gemstar Records, the latest news and more is coming soon! 
For more information or questions, please feel free to send us an email by clicking on our "Contact Us" Button below, and be sure to follow us on all of our Social Media outlets. 
***We're Accepting New Artists - Contact Us Now***
President OF GEMSTAR RECORDS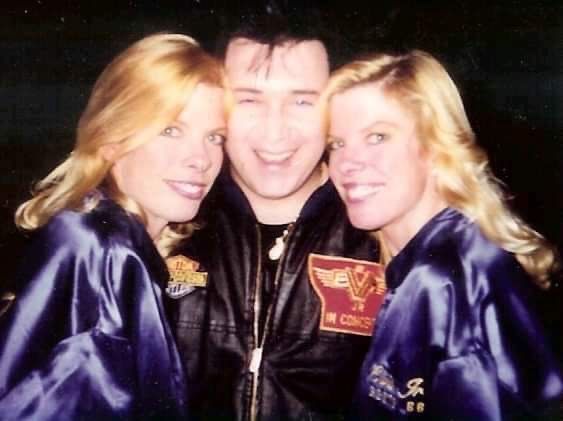 Cathy "CC" Carlson has had over 25 years in the Music Industry with co-written songs placed on NBC, CBS, CMT (Country Music Television) and GAC (Great American Country). She also owns Independent Music Publishing companies and a Record Label. Cathy has worked for non-profits for concerts and events which included music celebrities David Foster, LeAnn Rhimes, Gary Allen and television celebrities Paul Newman, Jacqueline Smith, Stephen Segal, Eric Estrada ("Chips"), and Baywatch stars which included Carmen Electra. Sports celebrities included Sugar Ray Leonard, Evander Hollyfield and Race Car Driver Mario Andretti.  CC's Music Background also includes a TV Co-Host for a talent and variety show with over 2 million viewers and working as a Los Angeles Radio Co-Host with KCLA Radio and a Meryl Haggard radio program in Los Angeles. She was an Event Coordinator for NSAI (Nashville Songwriters Association International), SGA (Songwriters Guild of America) and other Los Angeles and International Songwriter Organizations including IMRO (Irish Music Rights Organization). Cathy worked with Bob Diamond (son of the famous Leo Diamond) who was the chief harmonica soloist or virtuoso in the "high fidelity" LP era. Bob was the partner of Midnight Music in Los Angeles which managed song catalogs and recordings by Tiffany, Irene Cara (Flash Dance) among many other artists and songwriters. 
Cathy toured with her twin sister Colleen with the Min-On International Concert Association in Japan (the 2nd largest concert association in the world) with the "Route 66 Band" to packed concert halls through Japan which was managed by Seymour Heller, Manager to Liberace.  "CC" also worked for Celtic Harmony/Music Bridge with American Recording Artists including Rodney Crowell, the Go Go's, Delbert McClinton, Jeff Healey, Montell Jordan and Irish Recording Artists including Brian Kennedy, Liam Reilly (of popular Irish Band "Bagatelle") Keith Donald, Jimmy MacCarthy, Marian Bradfield (founder of "Celtic Women"), Mick Hanly, and IMRO (Irish Music Rights Organization) Songwriters in Ireland. American Writers included Brenda Russell, Gordon Kennedy (co-writer of "Change The World" with Eric Clapton), Gary Nicholson, Jill Sobule. Songwriter Organizations included ASCAP, BMI, SESAC. Record Labels included Putumayo World Musiz, Polygram, EMI Music Publishing.  "CC" has co-written songs with Roger La Rocque who managed "Celine Dion" and Joel Hirschhorn (Grammy winning theme song for "Poseidon Adventure", Jan Buckingham (co-writer Pam Tillis "Queen of Denial"), Montell Jordan, Def Jam Recording Artist of song "This is How We Do It".  Studio work included recordings with Artist Theresa James, 2019 Grammy Award winner of "Contemporary Blues Album". Patrick Swayze danced to CC's co-written song "Desire" in a HBO film "Letters From A Killer" which featured another one of CC's co-written songs "Daddy Tried" a take-off of "Mama Tried" by Merle Haggard. 
Film and Television Song Placements: 
Cathy's co-written song "A Woman In Charge" will be featured in a Sci-Fi film starring Barry Bostwick who starred in the cult classic "Rocky Horror Picture Show" with Susan Sarandon back in 1975. Cathy's dedication continued as Southwest Coast A/R, Representative for a Film/TV Placement company in Nashville where she submitted over 110 Artist Packages which totaled 3,500 songs in just 6 months. 
Current Projects: Cathy co-hosts a "Gemstar Worldwide Podcast" with Plastic EP from Australia and she will also be hosting both a Music Podcast on www.bbsradio.com and hosting a show about her co-written books "Beyond The Veil of Sedona" and "Beyond The Cloak of California" which she cowrote with her twin sister!
Cathy currently works as "Music Publishing, Director" at Big Fish Music Group with Chuck Tennin, President & CEO. Chuck has worked on recording projects with "Legendary" Artists such as Neil Young, Aretha Franklin, Steppenwolf, Elvis Presley, Jim Hendrix, Peter Frampton, Rolling Stones, Ike and Tina Turner, Neil Diamond and many others.  Big Fish Music Group is an Independent Music Publishing Company located in N. Hollywood, CA which maintains one of the largest independent unpublished catalogues of all types of music available for use.